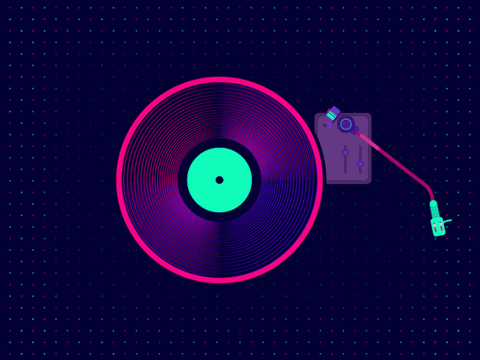 The 30 Day Challenge wants me to put my music on shuffle and post the first ten songs. It seems pretty short to just post ten songs and then be done with the blog post. So, I thought it might be a bit more interesting if I include something that ties me to each song, if there's much of a connection. A memory, a thought, an idea… Something.
Alright. Let's do the shuffle!
1.) Polyhymnia: Scout McMillan: This song is one that I found while playing Saints Row 4. It plays when you find the dubstep gun (one of my favorite weapons in the game). I remember liking it so much that I spent a considerable amount of time trying to find out who created it and where I could find it for download. While I haven't used it for any writing projects as of yet, it's definitely a favorite on my electronica playlist.
2.) Saying Goodbye to Those You So Love: James Horner (A Beautiful Mind Soundtrack): When I was in 6th or 7th grade, I remember being so excited to have the money to buy this soundtrack. When I showed my friends, they looked at me like they didn't understand why I had picked this over some rock album that was popular at the time. Didn't seem odd to me then. I have had a love for soundtrack music ever since. James Horner will always be one of my favorite composers and this soundtrack always one of my go to's for inspiration while writing. Love the whole thing dearly.
3.) Telling Ghosts: Puscifer: I'd been introduced to Puscifer's music from the Underworld Soundtrack years ago and have been a fan ever since. This particular song was one that I found inspiration listening to while writing Torrent's character in "Memento Mori". This is really the first time we're introduced to his character as an antagonist and for that, the music had to change tone a little bit. This was just the right blend of calm and chaotic to write by.
4.) Homeless Life: Lorne Balfe and Normund Corbiel (Beyond: Two Souls Soundtrack): One of my favorite tracks from this under appreciated soundtrack. I think what's sad is that Normund Corbiel was originally involved in the creation of the soundtrack for this project and sadly died during it's production. He doesn't seem to ever be listed for credit anywhere on the internet, most of the credit going to Lorne Balfe, who is also an amazing composer. Homeless Life struck me particularly because I thought it was one of the most human parts of the game, the protagonist forced to survive on the streets with others whose misfortune has caused them to be stuck there as well. It was a really moving part of the game that I really enjoyed and I thought was composed well.
5.) In My Own Words: Craig Armstrong: On a whim several years ago, after listening to Craig Armstrong's amazing score for "The Bone Collector", I bought one of his albums "As If To Nothing". This particular album has some wonderful pieces on it including "Finding Beauty" which is one of his most recognizable pieces. "In My Own Words" is a slower piano piece that imparts a sense of mystery and tenderness. It's always one that I have been inspired by but have searched for the right character to write to by it.
6.) With Any Sort of Certainty: Toh Kay: Want to hear the sad horrible truth about this song? It never came out on an album. The only way you can listen to it is on youtube. This is absolutely one of my favorite Toh Kay songs and it's one I never would have known about if my boyfriend hadn't introduced it to me. Then again, I wouldn't have known about Toh Kay or Streetlight Manifesto altogether if it hadn't been for him. This particular one cuts just a little bit more than the others. It's especially beautiful if you watch the music video for it. Poignant, sad, and just damn amazing.
7.) Welcome to Hell: Belzebass: I actually can't remember where I was introduced to this song. I'd like to say it was one that came up on Pandora randomly or maybe even youtube. I remember the youtube video being kind of scary though and absolutely awesome. It's been a song that I've included in a few of my electronica playlists and have also listened to while working on a couple of my Monstrum Chronicles novels.
8.) Unravelling: Harry Escott (Shame Original Soundtrack): This is one of those songs that is super long and beautiful and heart-wrenching and that I feel a little conflicted about. For a while, I had a pretty big crush on Michael Fassbender and was obsessed with watching all of his movies. "Shame" is one that I wasn't crazy about when I finally got around to seeing it, but I didn't regret watching it either. The soundtrack, which consists of all of 5 tracks, is pretty ambient but very emotive. There are similarities in composition to Hans Zimmer's The Thin Red Line soundtrack (similarities that are a little too similar) and that's where the conflicting feelings come in. I'm all for originality in music but also for how these tracks move me. "Unravelling" moved me because it's the track that I heard first…but now that I know it's almost the same song as one from "The Thin Red Line"… It makes me kind of sad. I don't know.
9.) The Progenitor: postmanfromtown: This is kind of an odd one on here but…there's an explanation. I'm a huge fan of youtube content creator, John Wolfe (formerly HarshlyCritical). Typically in his older videos, he used to add music from some of his fans. One such fan was postmanfromtown, who created this amazing instrumental metal song called "The Progenitor" and several others. This song was used at the end of John's "Until Dawn" videos for a good stretch of the game and I fell in love with it. Believe me, I think you metal fans out there will, too.
10.) Kyrie: Gyorgy Ligeti: Fans of this blog and the Monstrum Chronicles might recognize this song. I've listened to this song for hours. It is one of the most awesome and scariest pieces I've ever heard. I first heard it used in the 2015 Godzilla trailer and it blew me away. I hadn't seen 2001: A Space Odyssey then, but found out that this is what the song was composed for. I listened to his song while working on one of the scariest scenes I've ever written for my last book "Memento Mori" involving taxidermy that comes to life. It made me shiver and shake writing this scene. Hell, just listening to it again makes the same feelings of trepidation and danger come back. But… I love it.
Stay tuned for more 30 Day Writing Challenges…tomorrow!
~KSilva