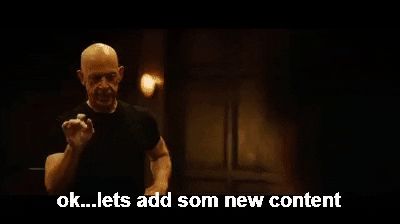 We're changing things up a bit here at The *all new* Kat at Night blog. Along with re-branding comes serving new content for the masses. I've decided on a few different blog series to incorporate into The Kat at Night that might be some fun for both me and you. I also have a new book coming out in the fall which we'll talk about a little bit, as well as some upcoming events you can find me at in the spring!
But now, a moment to speak about old series posts here. I will not be continuing Inspiration Through Music, though I would like to incorporate a music-themed blog here on the site. Cooking Adventures will be getting a bit of a make-over in that I will be returning to blogging my adventures versus vlogging them. My video equipment is unfortunately outdated and unable to make a video in a timely fashion. The last Cooking Adventure video I made took me nearly a week to edit because of corrupting video files. Suffice to say, I will try to provide plenty of photos to illustrate the future adventures well.
Now, onto new blog series!