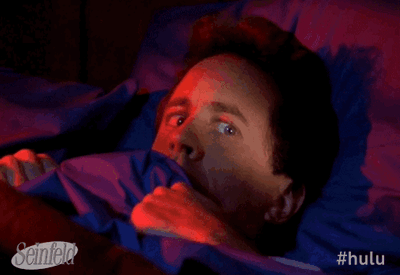 Right now, there's a whole lot of THIS going around. For several writers (who are also introverts), the idea of staying home for two weeks to self-quarantine is a dream come true. The ability to write to your hearts content, avoid the general public, and bask in the warm glow of books all day long? Who doesn't picture that as being Elysian? But for those of us who also market our own stories, it becomes a Herculean task to do this via social media only. Not only are there algorithms and hashtags to master, ads to purchase and design, and non-stop postings to be done, but there is the simple truth that putting your book in the hands of a physical customer has a beauty to it that can't be equaled by online sales.
When I'm not writing and attempting to market my own books, I work as a salesperson. I spend day in and day out selling product to customers, convincing them what choice is best for them and how much fun they'll have with said item. I've been doing this job for nearly 13 years. When I have the opportunity to attend a convention or an event where I can push my own wares, I get to reach people on a different level, a more personal level than I would just letting my books go in e-tail platforms.
That's why I was so hyped to be doing not one but two big events this spring, events I spent a good deal of money on, and in addition to that, spent money on promotional items for said events as well. I was looking forward to getting people excited about my newest book and creating hype.
And then the Corona Virus happened.
And within a few days, all of these events were cancelled or postponed.
Now, I totally and completely understand that this needs to happen in order to flatten the curve of the virus spreading. There have been tales of utter desolation in other countries because of this terrible virus and we are all trying to prevent those stories from happening here. In light of this, the panic is real. People are preparing to spend two straight weeks quarantined in their own homes, having emptied grocery stores of the strangest items (toilet paper?). Every day when I log onto social media, I see something that scares me even more. So, I am glad that event coordinators have taken steps to ensure that not only the vendors and guests for these events are safe but that they might still be able to hold them in the near future.
I also am frustrated. My track record of self-advertising has been rather poor these last few years. A lot of it has to do with money. A lot of it has to do with working full time. And I'll admit, there's a fair bit of laziness thrown in as well. But this year, after dealing with some serious winter anxiety and depression, I had finally decided that I was going to throw my whole being into re-marketing myself, into spending quality time and money on events and promo items in order to generate buzz. I even decided to put myself out to the world as a resource for general creative writing consultation. I really wanted this to be the one; the big one.
All three events I planned are now postponed indefinitely. I'd planned to release my new book in the fall but it now seems like most of these events will be happening around the time I'd planned my release…which means they're no longer preparing the public to be excited for the wait of this book. It means I'll have to delay the release of my new book. It means that my attempts to make significant changes to not just my business but my life are also put on hold.
Working in retail is not how I want to spend the rest of my life. It pays the bills, its a secure and steady job and for me to survive and write, it's been necessary. I have friends that are purely full-time writers. Eventually, I would like that to be what I do. I recognize that it's no small task. But I was looking forward to trying to get there. I was looking forward to things changing sooner rather than later.
The most terrifying thing is not knowing whether or not my job is going to close for the required two weeks or not. I am nervous that I won't have any income for two whole weeks and will fall deeper into debt than I'd like. I'm afraid that all that money I spent on shows is really going to be necessary in the next couple weeks. And if we don't close? How likely is it that someone sick will come in?
I'm airing my frustrations. I'm airing my frights. Twice this week, I've had panic attacks about all of this stuff. It's useless to panic, I know. But I still have.
I know that I can be resilient and be patient. I know I can still push advertising on social media despite the algorithms working against me. I know I can still keep trying. But it still feels like its an uphill battle.
This Friday Night at 8 PM EST, I'll be holding a cover reveal for my upcoming book, The Wild Dark along with a Q&A session about the book. My hope was to have a bunch of people show up for the event but even the dreaded fb is blocking my efforts (even when boosted with money). If any of you out there are book lovers, if any of you out there want to help promote an indie author, if any of you out there are just going to be bored out of your minds self-quarantining on Friday night, please drop into the event. Please tell your friends about it. Please help spread the word.
I can only do this with help from the writing community, with help from people I've never met before. I need help from you.
https://www.facebook.com/events/663480707719404/
Thanks for enduring my panic. Thanks for understanding. Thanks for reading.
~KSilva