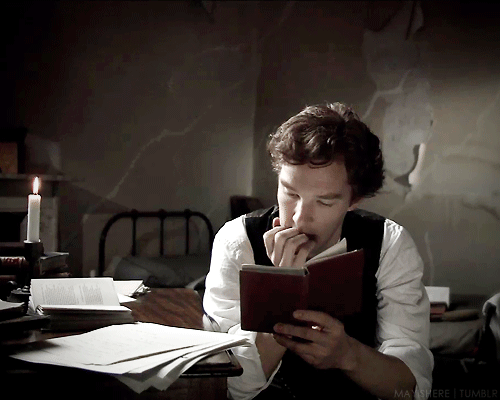 Due to an issue with my previous theme on the blog, I've had to revamp everything about it, including the name. We are now The Kat at Night Blog, where we'll be discussing dark fiction and, really, lots of dark things. I'm hoping to begin book reviews on dark fiction very soon. I've been ordering books up the wazoo to fill time during COVID-19 and I have a TON to read! It's been a while since I've been so excited about reading.
Currently, I'm reading…
This Book is Full of Spiders by David Wong
I previously finished the first book of the series, John Dies at the End, about a month ago and so far, my impression is that I'm actually enjoying the sequel more than the first book. But, I'll reserve all judgement for the official review. For those of you who enjoy weird fiction, body horror, and well, spiders, this might be right up your alley. Though in order to read this, you do have to read the original which will explain a lot of the strange things that happen to main characters, David and John.
Next up, I'll be reading…
Bird Box by Josh Malerman
Yes, I'm definitely late to the party when it comes to Malerman. He has so many wonderful looking books and I'm only just beginning. I've seen the Netflix adaption of Bird Box, so I won't be going into this blind. My main reason for picking it up now is because next month, Malerman is releasing the sequel to Bird Box, Malorie. I definitely was invested in the film and enjoyed Sandra Bullock's performance, so I pre-ordered Malorie before even reading Bird Box. I'm sure both will live up to the enormous hype.
June Book Haul
Speaking of books, my June book haul is one that I'm very proud of. I've been hearing AMAZING things about The Southern Book Club's Guide to Slaying Vampires. Having already purchased Grady Hendrix's Horrorstör, and since I love vampire books, I knew I had to own this one. I've also heard really good things about N. K. Jemisin's The Fifth Season. It really jumped into my radar with a lot of the links I've seen recently promoting sci-fi/fantasy black authors. For those of you wondering, I emphatically support the Black Lives Matter movement and progress toward racial equality.
Jeff Vandermeer's sequels in the Southern Reach Trilogy are ones I've been wanting to get for years. I read Annihilation a long time ago and rank it as one of my favorite books. I'm excited to dig into both Authority and Acceptance in due time. Vandermeer is also a wonderful proponent toward environmental awareness, and frequently posts about his cat on social media and that means I'm a huge fan.
On the writing front
I'm still tapping away at my current WIP, The Wild Dark. There's a lot of self-editing to be done before someone professional can take a look at it. Now that I've got my home office renovated, I've been spending WAY more time working on the book and getting it in shape for an editor's eyes.
While all of my events were cancelled for 2020 due to the COVID-19 crisis, I do have plans to revamp in 2021 and do some heavy marketing for the book upon its release.
For those of you looking for a bit of a spoiler about The Wild Dark, here's the cover:
Dark Fantasy. A forest realm slowly taking over the world. Ghosts. Possession. Giant murder wolves. One woman trying to overcome grief and desolation in the middle of it all.
Keep up with updates on Facebook, Twitter, and Instagram.
Until my next blog post, be good to one another and stay safe.
~KSilva